Do you or does someone you know have retinal diseases?
By Advertiser, in Profiles · 11-04-2019 10:29:00 · 0 Comments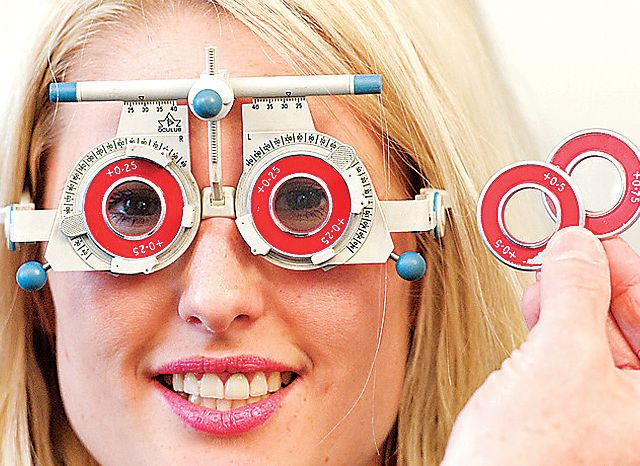 What is macular degen-eration?
How does diabetes and high blood pressure effect the eyes?


The retina is a thin multi-layered membrane which lines the inside back of the eye. It is a light sensitive structure that receives light and sends electric impulses to the brain.


The macula is referred to as "the bull's eye centre of the retina." This special area is responsible for the sharp, straight-ahead vision that is used for seeing fine detail, reading, driving, and recognising faces.


There are many retinal complications linked to long standing high blood pressure (hypertension), and high blood sugar (diabetes). These very common diseases may damage the tiny retinal blood vessels leading to loss of vision.


Age-related macular degeneration (AMD) is a progressive eye disease that gradually destroys central vision. Early diagnosis and treatment may help control progression of the disease, and stabilise or even restore some vision.


Technology has improved since angiography combined ocular angiography with Ocular Coherent Tomography (Angio-OCT).




This double evaluation is an excellent way to visualise the different layers of the retina with greater accuracy and sensitivity. It's non-invasive and not destructive to tissue.


Because the OCT's map of the eye is in 3-D, doctors can detect areas of the eye that are abnormal or damaged early on, before it affects the vision of the patient.


Current treatments in the pipeline for the wet form of macular degeneration, involving injections inside the eye, are already very effective.


The injections deliver drugs that fight abnormal blood vessels harming the retina. A major hurdle now involves the frequency and cost of the needed treatments.


A healthy lifestyle will increase the chance of maintaining healthy vision for a lifetime including not smoking; a diet rich in fruits and vegetables, but limited in red meat and use of sunglasses when outside.


People who eat twice-weekly meals of fat-rich fish such as salmon, sardines, tuna or mackerel have a lower risk of macular degeneration (AMD).


We recommend to have regular eye examinations by eye specialist/physician, particularly as you age, or if you have any of the familiar risk factors associated with retinal diseases.


Dr. med. A. Sulzbacher, MD, PhD is a fully registered eye specialist in the UK, Germany and Portugal.
Médico Oftalmologista in Portugal


Facharzt für Augenheilkunde in Germany


Vale do Lobo Medical Centre - Algarve Portugal

For more information Tel. Vale do Lobo Medical Centre: 289353433, Clinica Pacifico: 289543545 or Clinica Sabeanes: 218025501



---
Interactive Topics, send us your comments/opinion on this article.