Treating your pet as if it were their own
By Advertiser, in Profiles · 11-04-2019 10:31:00 · 0 Comments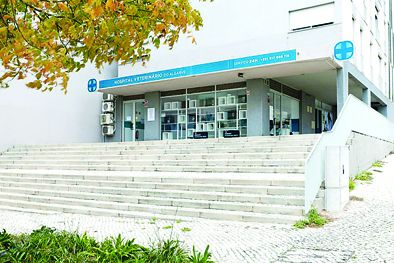 A pet is often far more than simply an animal that lives in your home, a pet is usually an additional member of the family and at Hospital Veterinário do Algarve, the highly qualified team of professionals understand the importance of keeping your pet healthy and happy.

The multilingual team at Hospital Veterinário do Algarve are able to care for all small animals, including exotic pets, at their bright and modern clinic in Faro.


Hospital Veterinário do Algarve is easy to find, located on the main Avenida Calouste Gulbenkian in Faro and is open 24 hours a day, seven days a week, to ensure that your pet is cared for at all times.


As well as offering routine check-ups for pets, at Hospital Veterinário do Algarve pets are also able to benefit from the wide range of treatments and diagnostic services available including ultrasounds, x rays, orthopaedic services, dermatology and clinical analysis.




Sick animals are able to stay in the facilities and if necessary can be operated on, with surgery available for all types of animals, including exotics.


Acupuncture is now also available at Hospital Veterinário do Algarve, offering a non invasive option when necessary.


At Hospital Veterinário do Algarve the focus is always on providing the best care possible for all pets and the team will always treat each pet with the love, care and attention that you would yourself.

For more information, Tel: 912 390 164 or 289 806 057 or visit: www.hospitalveterinariodoalgarve.pt



---
Interactive Topics, send us your comments/opinion on this article.