Earthquake felt from Lisbon to Braga
in News · 01-11-2018 17:33:00 · 0 Comments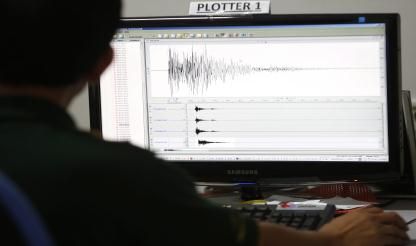 An earthquake measiring 5.2 Richter Scale was recorded on Thursday morning 480 kilometres west of Peniche along the Portuguese West Coast.
According to data obtained from the Portuguese Met Office, no material or physical damages were recorded.
Data further showed the quake was recorded at 4.27am and was felt most intensely in Figueira da Foz, but also in Lisbon to the south and Braga in the north.
---
Interactive Topics, send us your comments/opinion on this article.