Earthquake rumbles around Monchique
in News · 10-09-2018 15:10:00 · 0 Comments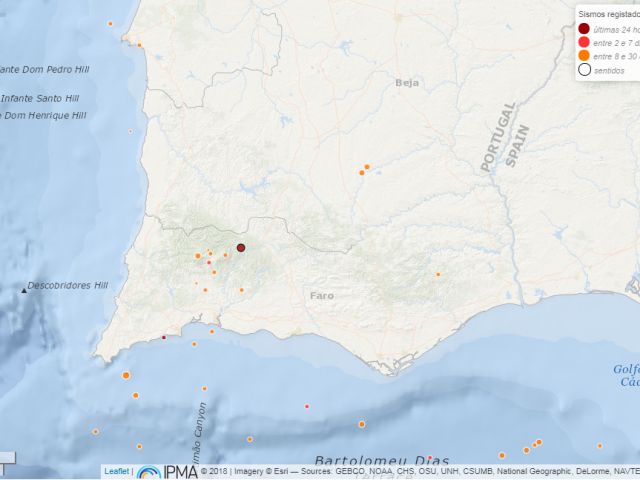 A tremor measuring 3.0 on the Richter scale was registered just outside the Algarve mountain city of Monchique this morning.
The low-intensity quake's epicentre was pinpointed to 10 kilometres east of Monchique, at 8.15am, according to Portugal's IPMA Met Office. The IPMA said the tremor did not cause personal or material damage. Last Tuesday a larger 4.6 magnitude scale earthquake was felt in the northern and central parts of Portugal.
---
Interactive Topics, send us your comments/opinion on this article.