PJ police probing fire that destroyed car in Portimão garage
in News · 15-04-2019 09:45:00 · 0 Comments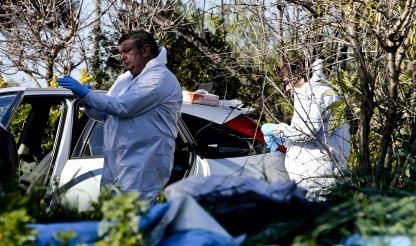 A car was completely destroyed following a fire that broke out in a garage in Portimão.
The blaze happened on Saturday morning in Caldeira do Moinho, in the heart of Portimão.
The building in which the garage is located was evacuated; no one was injured, PJ police are investigating.
---
Interactive Topics, send us your comments/opinion on this article.