More milk cows but fewer people drinking milk
in News · 14-04-2019 08:48:00 · 0 Comments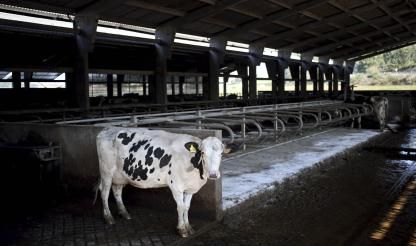 The number of milk cows in Portugal has risen in four years despite milk consumption dropping.
Between 2014 and 2018 the number of milk cows grew by 4.3 percent, largely due to an uptake of the faming sector in the Azores.
On the other hand milk consumption has been continuously dropping since 2010, according to a new report from the Milk Sector Work Group.
---
Interactive Topics, send us your comments/opinion on this article.