Portugal to sell up to €1.25 billion in treasury bills
By TPN/Lusa, in News · 15-04-2019 09:42:00 · 0 Comments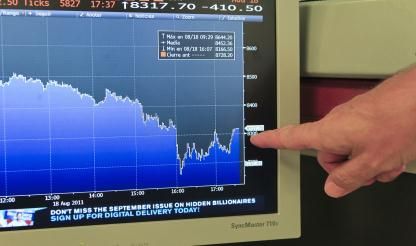 Portugal will return to the markets on Wednesday to issue up to €1.25 billion in two treasury bill auctions maturing on 19 July 2019 and 20 March 2020, the country's debt management agency announced.
The move comes after Portugal placed €1 billion in treasury bills on 20 February at negative interest rates.
According to the Portuguese Treasury and Debt Management Agency (IGCP) page at Bloomberg, the country placed €850 million in 11-month bills at an average interest rate of 0.363%, negative again and lower than the rate registered on 17 October when €1 billion were placed at -0.260%.
The country also placed €150 million in bonds at an average rate of -0.389%, less negative than the rate verified on 17 October when €250 million were placed at a rate of -0.426%.
Demand for 11-month bonds reached €1.98 billion, 2.34 times more than the amount issued, and 3-month bonds saw demand of €905 million, 6.03 times more than the amount issued.
---
Interactive Topics, send us your comments/opinion on this article.