The last few years have marked a real change in the motoring scene - and it's no longer enough for a new car to simply be more powerful, more efficient or safer than its predecessor.

Instead, the industry as a whole is looking to ever more sophisticated electrified and autonomous vehicles, a trend clearly shown in the cars we're expecting to see in 2019.

That's not to say the entire motoring scene is that of a blank, battery-powered box; there's plenty of exotic and evocative metal being launched over the next 12 months too.

Here, we've rounded up a healthy mix of both camps...

1. BMW M8
BMW's new 8 Series marks the return of a badge last seen in the Nineties, and already comes with the option of a 530hp 4.4-litre V8 engine. But it wouldn't be a true BMW without a hardcore M variant, so we're expecting to see a new M8 arrive with a highly-tuned engine outputting close to 600hp.

2. DS3 Crossback
DS has already experienced some success in the SUV segment, with its large, luxurious DS7 Crossback, and it's hoping that some of its desirability will trickle down to the upcoming DS3 Crossback. It enters into an extremely competitive segment, taking on the likes of the Audi Q2 in the compact SUV market. There's likely to be petrol and diesel-powered offerings to begin with - an all-electric version is due to arrive later on.

3. Honda Urban EV
This adorable electric hatchback was the surprise star of the Frankfurt Motor Show, demonstrating to the world that it's possible to inject a dose of personality to electric motoring. Expect to see the show concept toned down a little for production when it arrives late in 2019 - but if Honda knows what's good for it, it'll retain as much of that cheeky character as possible.

4. Porsche Taycan
Porsche's first all-electric model will be the Taycan - not a Liam Neeson movie, but a super-saloon designed to rival the Tesla Model S. Performance, as you'd expect from Porsche, will be ample with more than 600hp on tap and four-wheel drive. Whether it can topple Elon Musk's might machines remains to be seen, though.

5. Ferrari 488 Pista Spider
Ferrari's hardcore 488 Pista arrived to critical acclaim in 2018, and the Italian supercar manufacturer is hoping that by lopping its roof off to create this - the 488 Pista Spider - it'll extend its popularity even further. It matches the hard-top's performance too; Ferrari claims 0-100km/h in 2.6 seconds, and flat-out it'll do 340km/h.

6. Citroen C5 Aircross
Citroen's last big SUV was the C-Crosser - a hideous rebadging of the Mitsubishi Outlander - but the C5 Aircross will be based on the same underpinnings as the excellent Peugeot 3008, and fitted with the quirky design features that are Citroen's hallmark.

7. Ford Focus ST
There are few cars set to arrive in 2019 with as much expectation upon them as the Ford Focus ST. Not least because the regular Focus has gone down so well across the board - it's already assumed that an ST version will be very good indeed. Rumours suggest it'll be powered by 2.3-litre turbocharged petrol engine, too.

8. Volvo S60
We've already had a taste of the Volvo S60 in its estate sibling, the V60, but this sleek saloon marks a big change for Volvo, as it's set to be the brand's first car in decades with no diesel option. Instead, petrols and plug-in hybrids will fill the gap - combined, of course, with Volvo's trademark class-leading safety kit.

9. Jaguar F-Pace SVR
Jaguar's big F-Pace SUV is getting the SVR treatment, which sees a 5.0-litre supercharged V8 plonked under the bonnet - giving it a hefty 1283kmh top speed. It's also been given a more aggressive styling kit, with big vents, air intakes and alloy wheels befitting an SVR model. Billed as Jaguar's 'ultimate performance SUV', the F-Pace SVR is likely to cause quite a fuss when it arrives.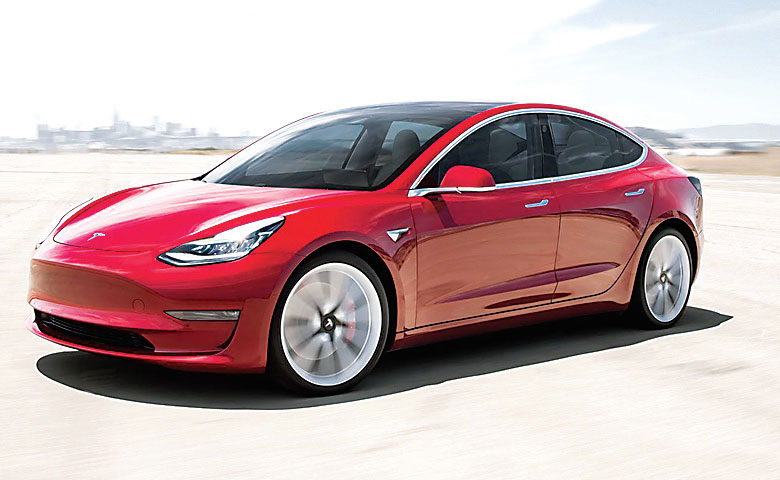 10. Tesla Model 3
For a large number of people, the arrival of Tesla's Model 3 will be an occasion slightly more important than the second coming of Jesus. The American brand's 'affordable' model is set to start at around the same price as a comparable compact executive car, but is pure-electric and offers in excess of 200 miles of range with seriously strong performance.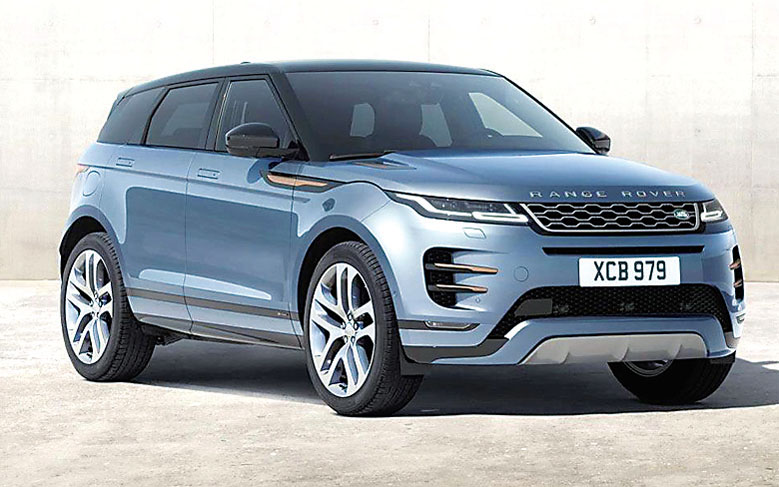 11. Range Rover Evoque
The Evoque's been a massive hit for Land Rover, and the brand's hoping to recreate that success in the new model by changing, well, as little as possible. Actually, that's a little unfair - while the tried-and-tested styling remains in place, the Evoque rides on a new, lighter platform and will be fitted with a range of upgraded engines as well as groundbreaking kit such as an invisible bonnet. No, we're not joking.

12. Lexus UX
Premium, hybrid and SUV are three very popular words, so combining them all into one package should be a shortcut to big sales, right? The Lexus UX certainly hopes so. It's set to sit under the NX and RX in Lexus' SUV range, and will mix the brand's trademark hybrid powertrains and rock-solid build quality.

13. McLaren 720S Spider
McLaren's regular 720S has gone down as one of the very greatest supercars of all time, and this - the 720S Spider - is designed to offer the same experience, albeit one with a little more breeze. Packing 710hp, the Spider weighs just 49kg more than the hardtop, meaning it's still capable of hitting 320kmh with the roof down.

14. Mercedes-AMG One
The partnership between Mercedes and AMG has already produced some fantastic results, but the all-new One is likely to be one of its fastest. Incredibly, it uses the same engine as that found in Mercedes' Formula 1 race cars, linked to an electric motor for added shove. It's capable of producing over 1,000hp, and features an amazing 11,000rpm red line - only just down from the 13,500rpm limit on Lewis Hamilton's race car.

15. Polestar 1
It feels like a long time now since Volvo's performance arm, Polestar, split off to develop its own line of electrified sports models. The Polestar 1 is the first of the breed and could arrive in 2019. The 592hp model looks for all the world like a coupe version of Volvo's handsome S90, and uses a pair of electric motors and a 2.0-litre petrol engine.

16. Porsche 911
Though it may not be a revolutionary advance in terms of styling over the old car, this is, in fact, the all-new Porsche 911. However, though its looks play quite close to those of the car it replaces, the mechanicals have been extensively overhauled. The engine has been updated, while the gearbox is all-new. Inside, there's little to tie the new 911 with the old one; pretty much everything is new, with a large central touchscreen now dominating the cabin. The buttons either side of the switchgear area have been brought up to date, too.

17. Aston Martin Valkyrie
Much like the Mercedes-AMG One, the Aston Martin Valkyrie is a shot at the very pinnacle of motoring development. It too uses a hybridised powertrain, with a 6.5-litre V12 engine linked to electric motors. It'll push out north of 1,000hp, yet it comes with windscreen wipers. All-carbon bodywork means it is exceptionally light too.

18. Mazda 3
The Mazda 3 looks every inch the modern family hatchback, but has one big advancement going for it that's so far unique. It's called SCCI or Spark Controlled Compression Ignition, and it essentially gives most of the advantages of a petrol engine with diesel-like fuel economy. It's a truly special unit, and one we can't wait to try on the road.

19. Mini EV
It's almost a crime this hasn't been done yet - the perky and fun Mini was surely crying out for a proper electric version right from the start. It's likely to use a similar powertrain to the BMW i3, so expect good performance and decent range wrapped up in a bodyshell that's the cutest of the cute.

20. Toyota Supra
There were murmurs of disappointment when it was announced that the successor to the iconic Toyota Supra would utilise BMW technology, but as we grow closer to the car's release, it seems these concerns are quickly drifting away. It'll initially be powered by a straight-six engine, linked to the rear wheels via a ZF automatic gearbox. Though we've seen multiple camouflage cars, we'll have to wait until the Detroit Motor Show to see just what the Supra looks like.